What's your definition of meditation? Well, for me it is to pack the bag, get into the shoes and go on a trek. away from tensions and responsibilities. just being free in the lap of nature.
So, to have a break from super tight schedule, I was all set to go to Devkund Waterfall. This is a definite bucket listed place for many trekkers because of its untouched beauty.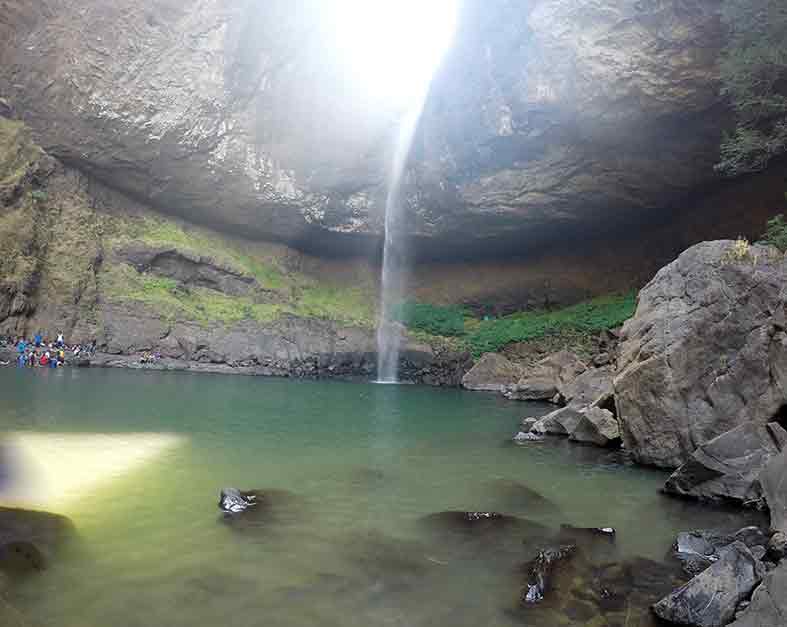 As always, I chose my very own group Mumbai Pune Adventures to go with.Our journey started on 4th of Nov at 11:00 pm from Preetam hotel in Dadar where the bus arrangements were made. We were a batch of 22 people along with our trek leaders Swapnil and Girish. Most of the participants got in from Dadar, few from Vashi and Kharghar as well. And then the fun begun. Girish made us play "volley ball of names" at the start (which has become a ritual now :-p. The game made it easy for us to know and connect with each other every well. Then there were few more games we played followed by chit chatting, "tapri ki chai" break and little naps in between.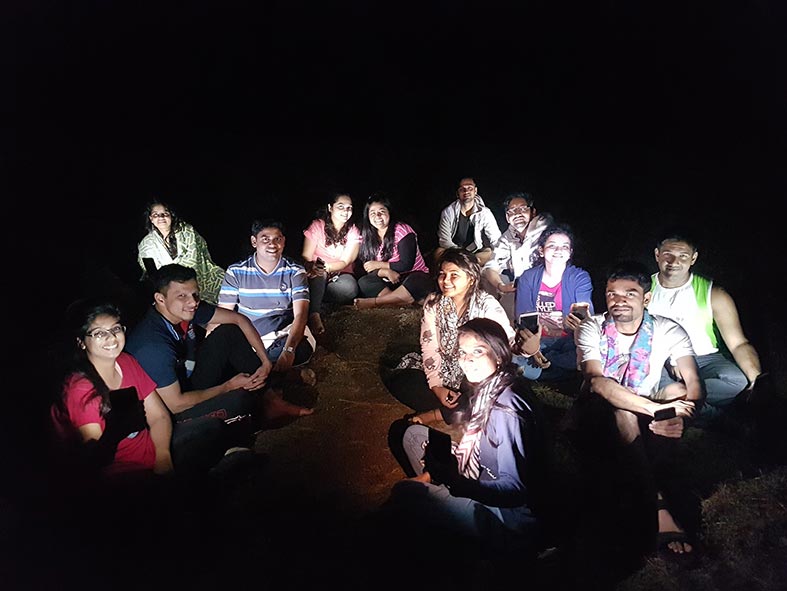 At around 3:45 am. we arrived at Bhira village which was the base point of the trek. We had almost 2.5 hours before the trek started. Few chose to sleep in the bus while remaining of us got down the bus. First time in my life I got to see the actual beauty of full moon night. The scene of open stretch of land full of grass surrounded by hills accompanied by windy climate and full moon was not less than any magical show. All of us enjoyed a lot while taking short walks, trying to click best pictures in the dark and lastly sitting in a circle on the grass under the twinkling stars and discussing horror stories.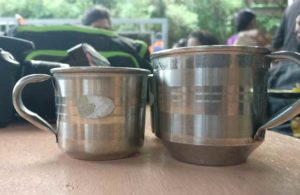 It was 7 in the morning when we had delicious poha and tea for the breakfast and then began with the trek. The walk was alongside Bhira Dam water bodies. At every few minutes of the walk you would experience a completely different surrounding which would include patch of open land having the shades of golden and green grasses followed by the patch of forest area and then the rocky route. In between there were little streams as well to cross.

It took us about 2.5 to 3 hours to finally reach at the waterfalls. At the first glance, the only word coming out of our mouth was "WOOOOW". The water was gushing between two magnificent rock straight into the pond of crystal clear water.The glance just seemed like a huge painting with beautifully used colors.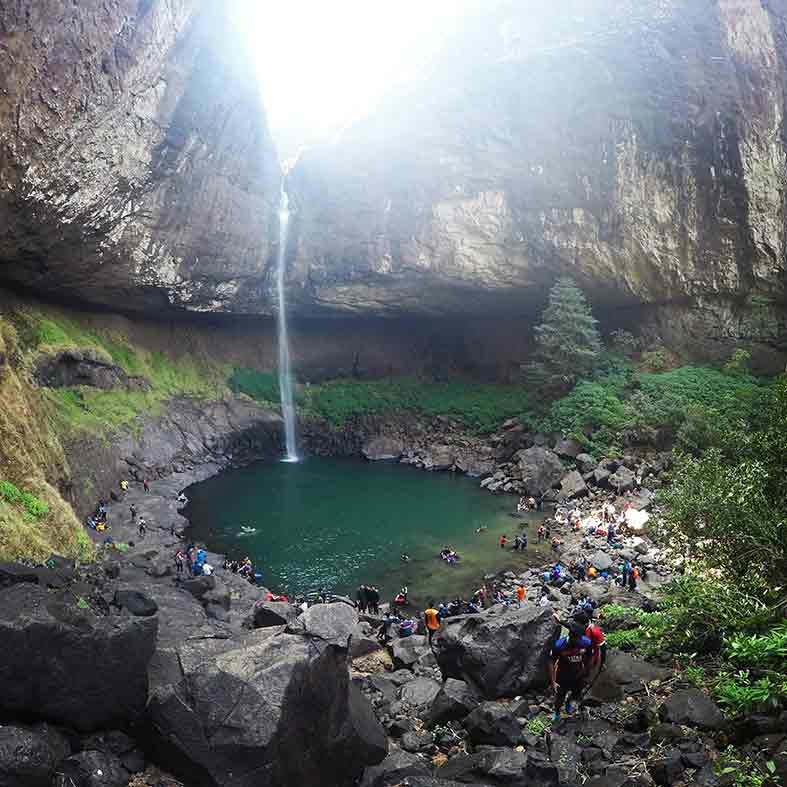 Without giving a second thought, all of us got into the pond. The water was chilling like ice. We spent a lot of time there taking natural bath, splashing water on each other, swimming and of course giving hundreds of variety of poses for the clicks. This place would definitely awaken the photographer and the model within you :-p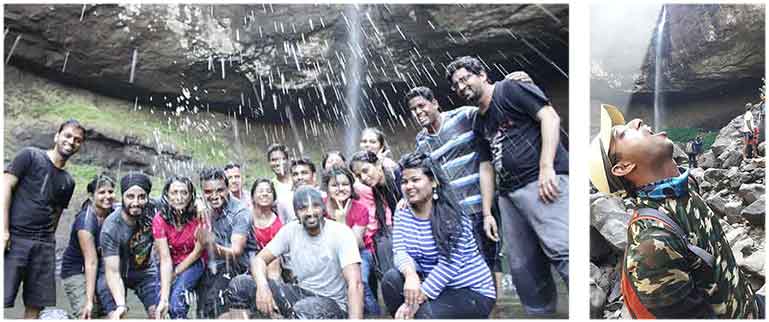 Ice water bath was then followed by sun bath as we tried to dry ourselves. There was a small shop selling nimbu pani, vada pav and snacks."Garma garam vada pav" was indeed a cherry on the cake after having "Dobkees" in the ice cold water.

After stuffing ourselves with vada pavs, we started to trek back to the base village. The sun was right over our head at that point and we could also see many people going to the waterfalls throughout our walk. This is the reason why starting early is always recommended so that you get space to enjoy yourself.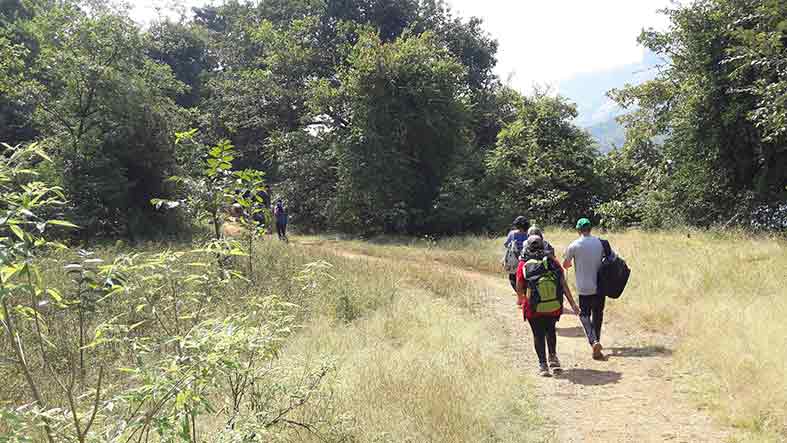 Once we reached back in the village, we were served delicious Maharashtrian thali. After changing our clothes and having lunch it was time to say goodbye to this place. Back in the bus all of us took rest and then waved off each other with a big smile as the journey ended.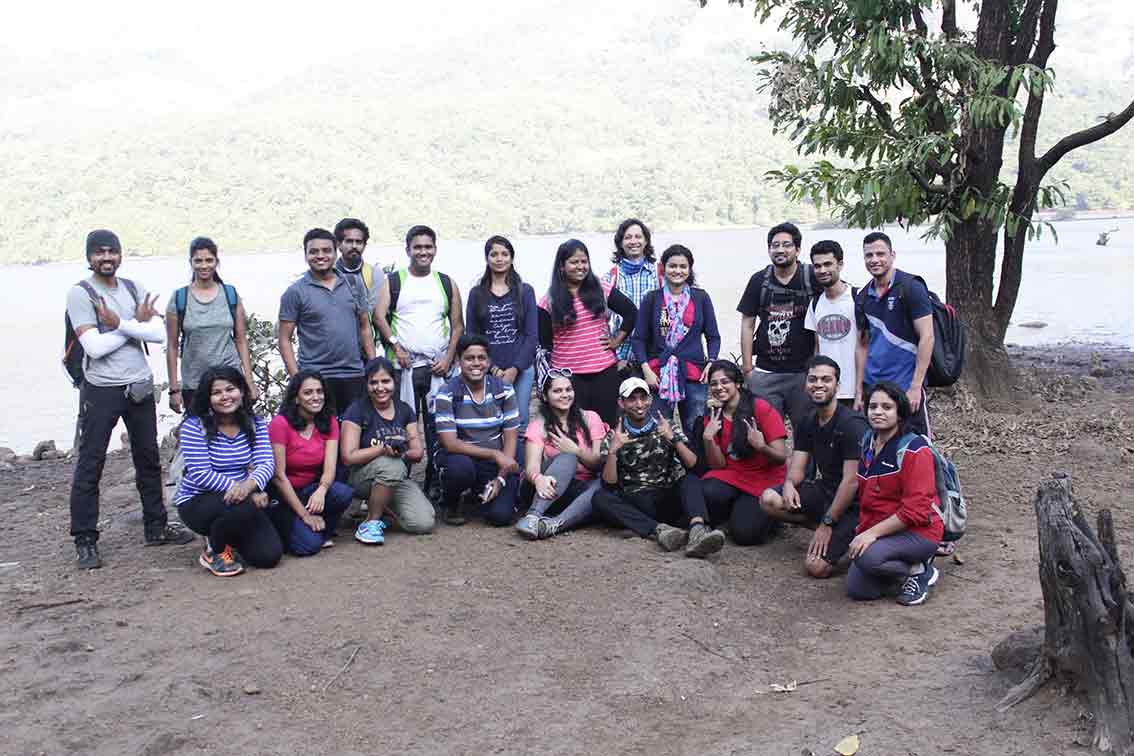 To conclude, I would say this place is totally worth not missing for a nature lover. It would definitely give you thousands of memories to stuff your mind. So if you are also looking for a much needed break like me, just go for this one.