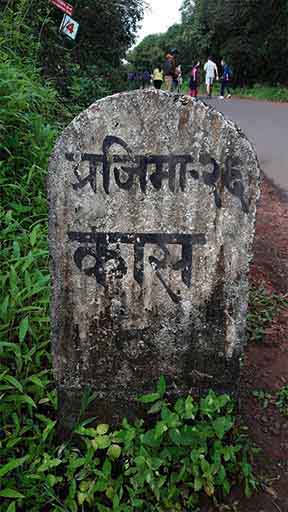 I had, heard a lot about this place and as a nature lover, this place had to be in my bucket list. So this Sept i decided to have a tick on my list…16th Sept 2017 was the day. When it came to choosing a group to go with, my first choice is always Mumbai Pune Adventures where the organizers just seem to be my own people now.
Finally the day had arrived. Our journey began at 10 p.m from pritam hotel at dadar…In all we were a batch of 15 people which were guided by Swapnil Kawad. We boarded the bus from Dadar, Vashi and Pune. On the way from mumbai to satara the climate was quite chilling which gave us a good escape from mumbai's heat. We reached Satara by 5 a.m. Since the time was too early to start our excursion, we took some rest at a heritage resort which was 15 to 20 mins away from Kaas plateau. The place had beautiful traditional village decor. Must say, it was indeed a great choice to stay.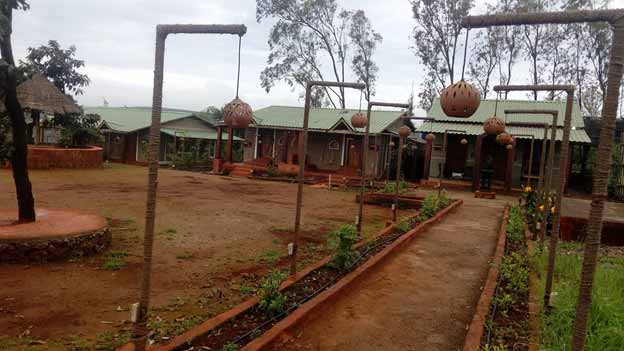 After having a nap of an hour or two, we all got ready for the tour. Before the excursion started, it was breakfast time. While Swapnil was arranging breakfast for us, Girish made us play a game. The game was "volley ball of name". Even though the idea of playing this game at breakfast sounded hilarious, the game actually helped each one of us to make our batch mates our friends who  actually seemed to be strangers few mins ago. We truly enjoyed the breakfast time. After having delicious poha and tea, we all got into the bus to reach Kaas plateau.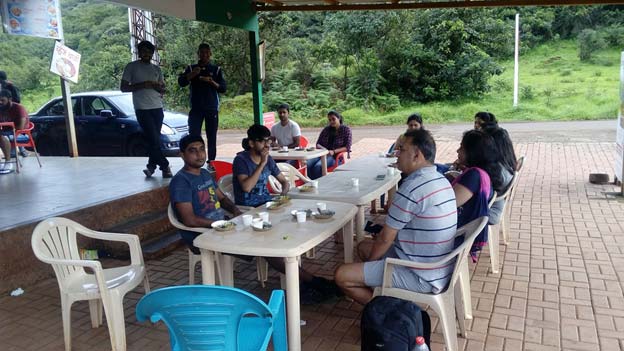 Once we stepped out of the bus it was around  20 mins walk up on the plateau. and then came the most beautiful picture in front of our eyes…A majestic carpet of colourful flowers stretching across thousands of acres of the land. It seemed magical to see such a great variety of flowers. We had hired a guide to take us through the different species of flora. Got to learn a lot about kaas then. This plateau with black rocky land, has more than 850 varieties of plant life, of which around 600 are flowering plants among which many are listed in IUCN red list as well. Due to the seasonal nature of flowers growing in different months, the plateau changes its colour every month from July to October. The plateau gets naturally painted in yellow, white, pink, blue etc during these months. Most noteworthy, the place also happens to be rated as one of the world heritage site by UNESCO . During our visit we saw species like micky mouse (I could easily remember this name of all, wild brinjal flower, Senecio grahamii, Utricularia purpurascens (also known as sita's tears), Murdannia lanuginosa, Pogostemon deccanensis, Dipcadi montanum, Impatiens oppositifolia, Eriocaulon Tuberiferum and many more.There is a good arrangement of security to ensure no flowers are plucked by the visitors. I was also impressed with the cleanliness maintained out there.

The plateau is divided into different blocks. There is access only to some blocks of plateau. At every meter of land you walk, you will find different colour and variety of flowers. So, the slower you walk and more you observe, the more you discover. There is also a rare species of flower that blooms once in 7 years. unfortunately we were not lucky enough to find them, since they had already bloomed last year.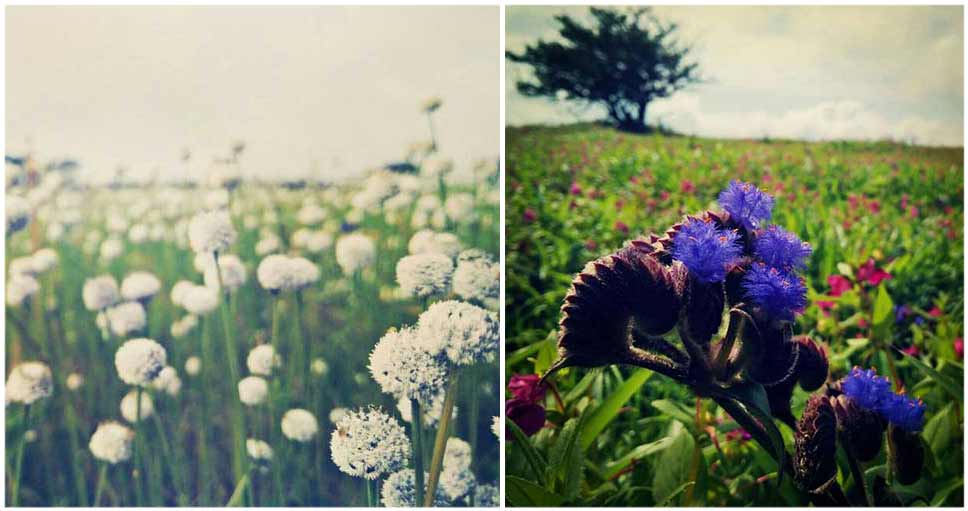 One of the most beautiful place on the plateau is Kumudani lake which is 20-25 mins from the main area of the plateau. The carpet of flowers continued on both the sides throughout the walk towards the lake. In between we meet few villagers selling bhakri, loni (butter), chas and nimbu pani. We had bhakri which they gave with garlic chutni. It was damn yummy and spicy.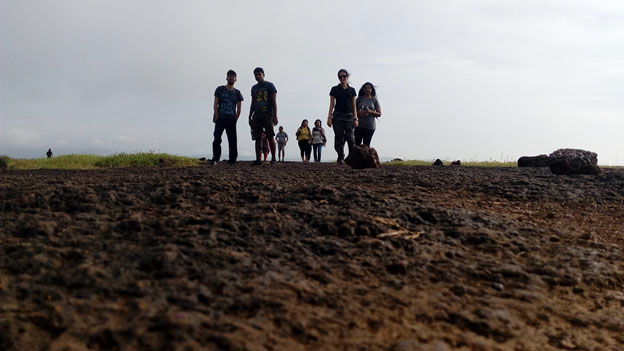 When we reached Kumudani lake, one word that came out from our mouth at the first glance of the lake was WOW!!!! There were thousands of white flowers blooming in the lake. The lake had crystal clear water and was surrounded with variety of trees which made it look even more beautiful…We spent almost 20 mins out there enjoying the calmness of the lake and serenity of the views around it. Once we were back to the initial part of plateau, we had half and hour on our own to explore the place as we wanted. I decided to take some rest underneath the trees and have some snacks. The cool breeze just made the climate perfect to relax after long walks.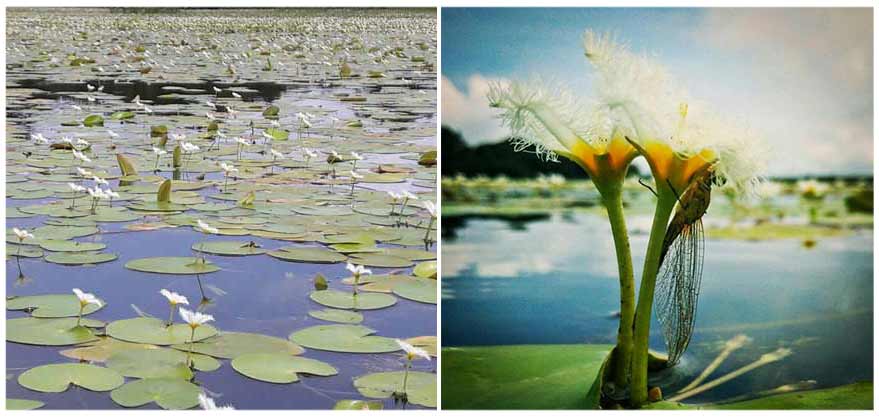 We returned back to heritage vadi for lunch. There we were offered authentic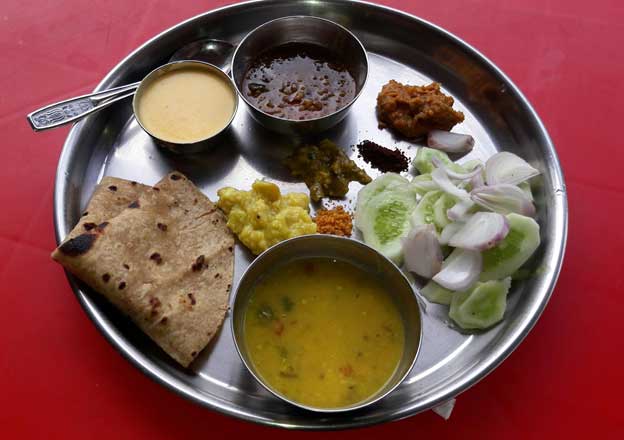 maharashtrian food. Post lunch we left for mumbai. We played "Maafia" in the bus which was indeed a lot fun. And then there was a final see off to our Pune friends, followed by Vashi friends and finally the remaining at Dadar.
Overall, it was a wonderful experience. If you are a nature lover, I would definitely recommend you to visit this place.