In the monsoons​ of Mumbai, every Mumbaikar would beg for a weekend getaway for a relief. Also one would think of hitting a new place & if one is interested in Trekking, and adventurous then I must recommend every person reading this post to head towards Bari village, Ahmednagar District. It's exactly not a hill station, but there stands proudly Mt. Kalsubai amongst The Sahyadris. Yes, you read that right! Our very own Kalsubai Trek, which claims to be the highest peak of Maharashtra with a height of 5,400ft.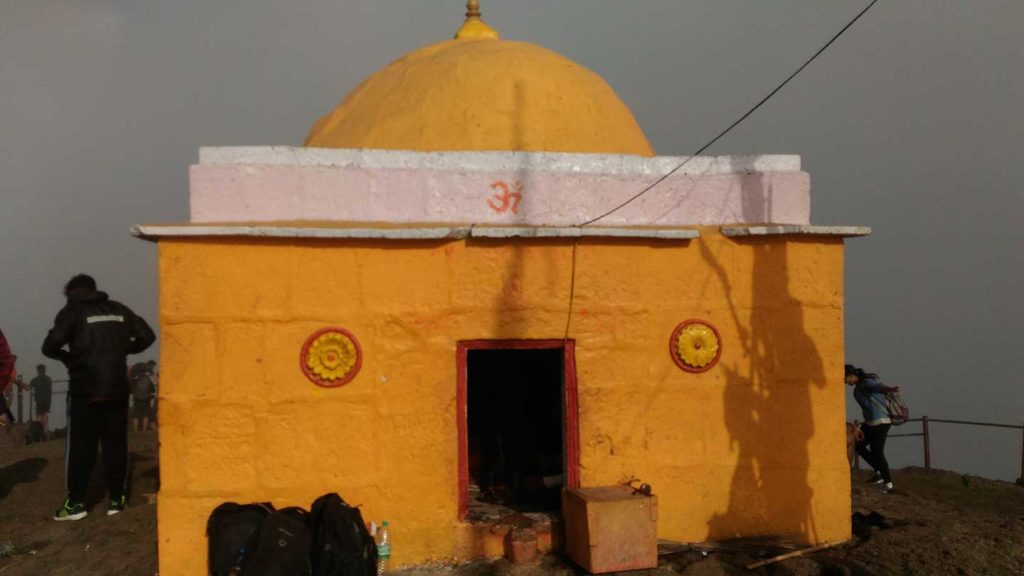 I heard about Kalsubai during my school days in my Geography Textbook, but never thought of visiting it. This time I thought of giving my adrenaline a rush by deciding to Trek on Kalsubai.
I contacted Mumbai Pune Adventures and booked my seat for the same. They made sure that I'm not disappointed. I met their coordinator in Dadar where they arranged a Bus, and all other excited trekkers like me boarded it. We left Dadar at 11pm and sang songs during rest of the journey.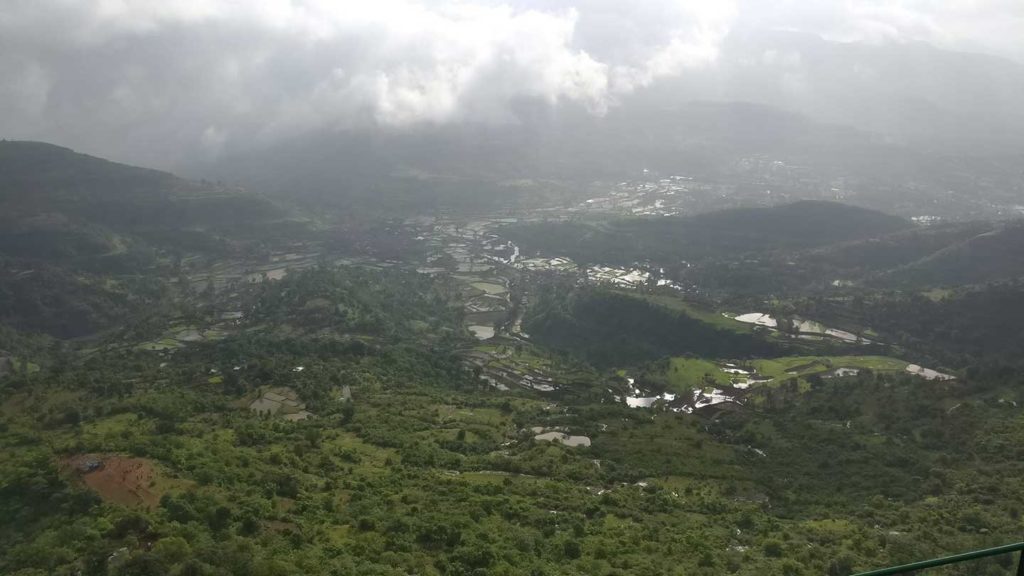 Around 4am we reached Bari village (base village) and and a local guest house welcomed all of us. Their hospitality towards us was surprising at such an early hour. We all freshened ourselves up, had our scrumptious breakfast and started trekking. I must mention here that the air was quite chilled early in the morning. We all were super excited for our Trek.
Jatinder Sir (Our instructor-cum-guide) was very friendly and informative. He got us through the Do's and Don't's so that everyone enjoys the Trek to its fullest, and makes it worth remembering.  We finally started trekking through well-trodden path, got acquainted with our fellow mates, and merrily continued our way. The atmosphere was not at all humid, but damp and cold; perfect​ for a trekking day. We were greeted by localites selling lemonade at regular intervals so that we don't dehydrate.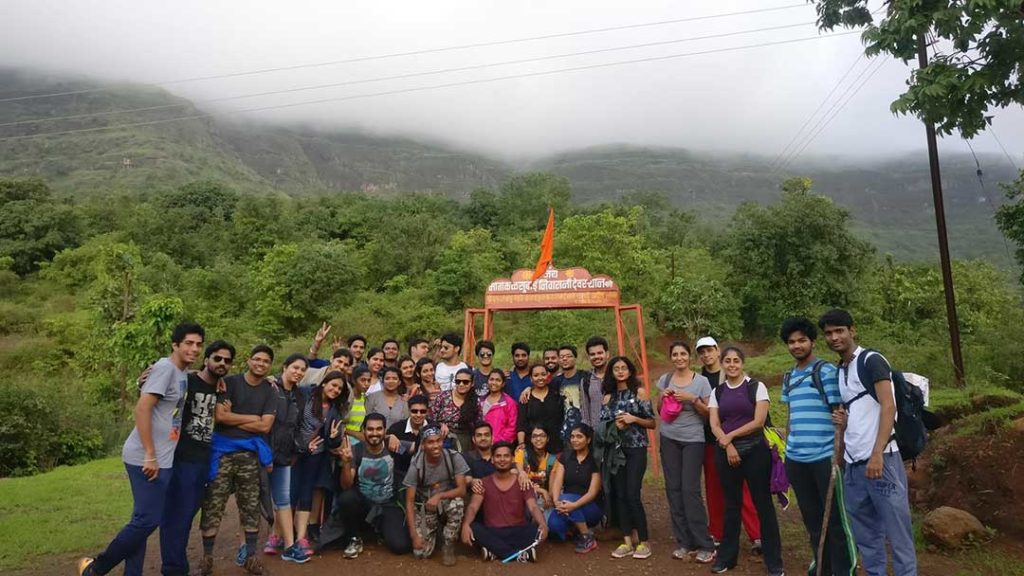 After an hour or so, some of us were getting tired yet for the quest of being on Top Of Maharashtra was keeping them moving. Teenagers and grown-ups alike were energetic and enjoyed every moment of Trek taking Selfies and pictures of the natural beauty in between. As we go higher, the temperature falls and we feel colder, but in a way it's exciting. Jatinder sir encouraged us whenever​ we stopped. We were stunned and admired him when we got to know that he already completed 185 treks till now. Climbing up was getting tedious, but none gave up. As we approached the peak a little lower than the summit, we had stalls which prepared piping hot Maggi, Fryms, and sandwiches. I must mention here that, eating Maggi at such an high altitude has its own perks. It bestowed us with much needed energy and we again kick-started ourselves to continue climbing.


At around 9:30am we reached the Summit, not before climbing Stairway To Heaven. That was the scariest ladder I ever climbed. It actually gave my adrenaline a rush and made me more excited than ever.
Finally, I DID IT! I climbed to the top of the peak and I must say words won't be ever enough to express how mesmerising view I got to experience! I was literally in the midst of clouds! . Chilled air blowing in my face and I got  goosebumps in every few moments. Every hardships which we endured was worth this view and feeling! In a moment, all our pain and tiredness vanished and we felt fresh again! The feeling was EUPHORIC!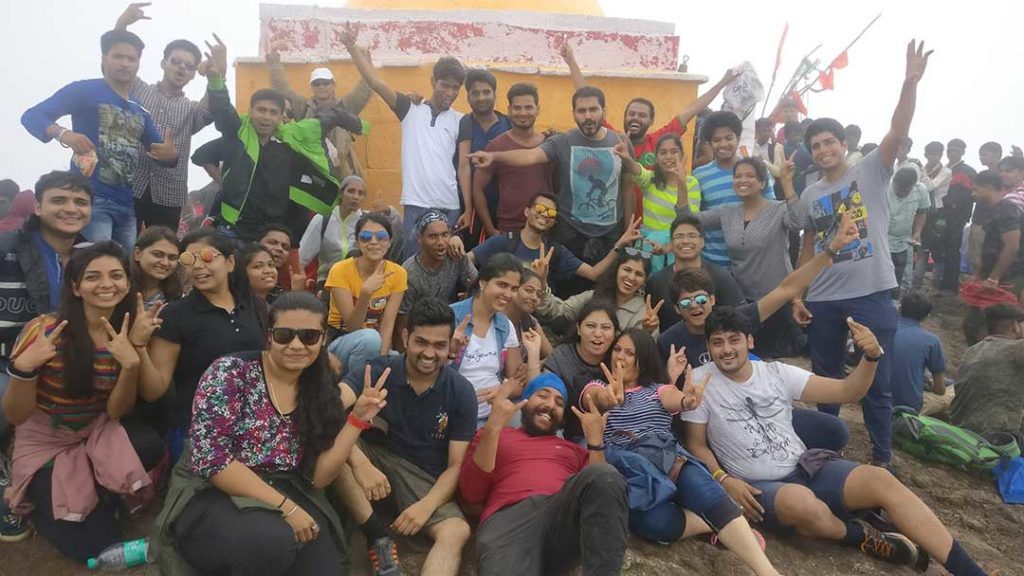 On the peak, resides a small ancient temple of Devi Kalsubai which is an attraction here. We rested for a while before we decided to descend towards the base village. Of course, no one would like to leave such an ecstatic place, but we had to.
We started descending around 10:30am and even climbing down was difficult. We had to be utmost careful about how we trek down, so that we don't slip and get ourselves hurt. But now, our legs started stinging pain, but it was kind of okay for us & continued giggling over it. By 1pm we reached at the foot of the mountain which had a small waterfall. That was a kind of relief for us! We all jumped into it madly and relaxed! All our worries were immediately pushed away and felt contented. A little later we all came back to our guest house and had our homely lunch. All were tired by now and had a little rest.
Seriously, being in the lap of Nature is bliss for Mumbaikars like us. The view of the village was serene, quiet, no hustle bustle, just Nature and You. That's it!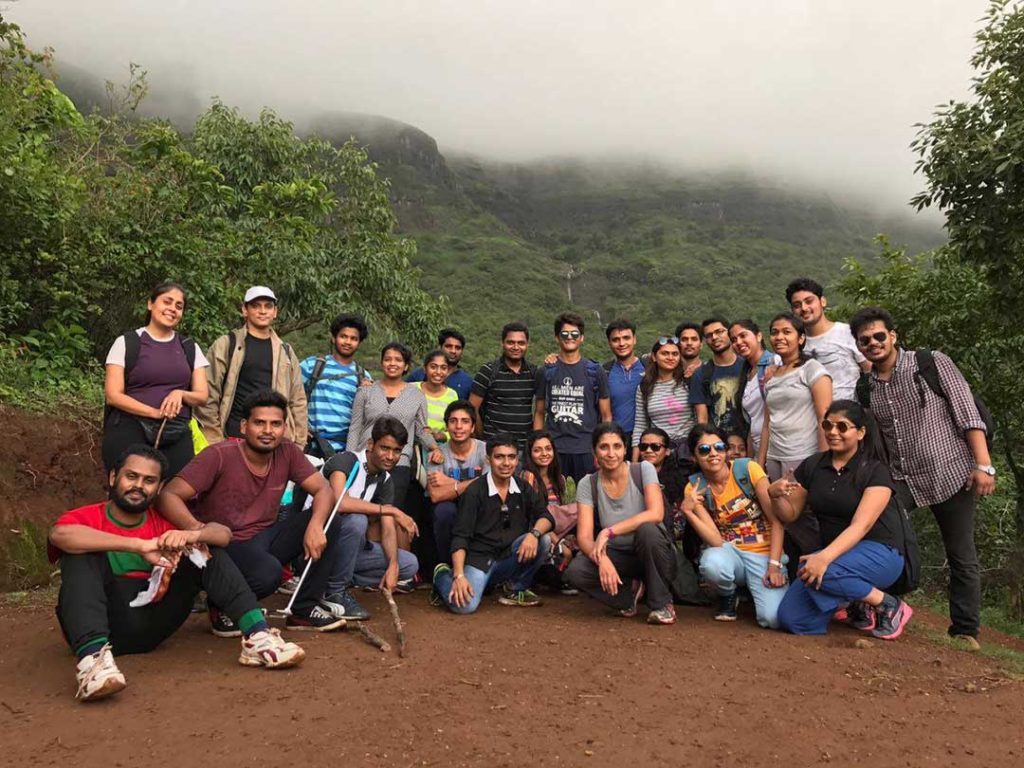 We finally bid adieu to Bari village and boarded our bus at 5pm with lots of memories and snaps. Every trekker (including me) loved Kalsubai, and can never ever forget how lovely we felt right up there!
Around 9pm we reached Dadar and bid adieu to our fellow mates with a promise to meet again soon!
To make it short, I had a Sunday worth remembering for the rest of my life. Now I'll make trekking part of my life. Nature can't be avoided no matter what. How much ever we like to be in city. But once in a while we must leave it back and enjoy nature at its best!
I'm sure that while reading this, you people must be already planning of Kalsubai ! Get ready to experience the ecstatic feeling which I experience! The prices are pocket-friendly! Perfect place for a quick weekend!